Chestnut Roan Welsh Section B Mare born 2001


                                                                    photos Lorelle Mercer













Solway Master Bronze







Carolinas Purple Emperor












Eden Blue Bunting
Sire:

Carolinas Mistlethrush (imp)












Downland Mandarin







Colbeach Minette


















Lady Levanne












Weston Gigli (imp)







Weston Fernando (imp)












Weston Pearl
Dam:

Keyi Charis












Weston Charmer







Rotherwood Charm (imp)












Weston Lark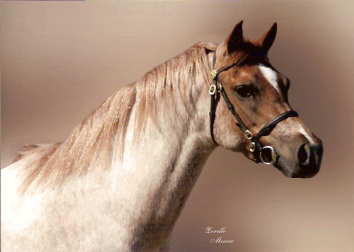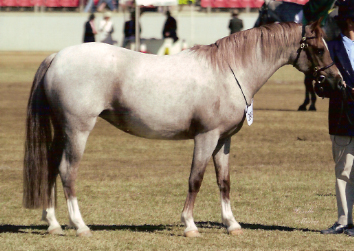 I first saw Chiquita at the 2005 Victorian All Welsh Show and was captivated by her 'Welshness'. Chiquita was not for sale at the time but her dam had just foaled twin fillies and eventually her breeders, Chris & Janet Murphy, decided that I could have her. Chiquita is a particularly sweet natured mare and has been shown with success in hand winning numerous Championships.

In 2008, the decision was made to reduce my Section B mares and Chiquita was sold back to her breeders.

Progeny

2/10/05

Woranora Chanel

Chestnut filly by Imperial Falcon
7/9/07

  Woranora Chiquita         Palomino Roan filly by Bamborough Paramount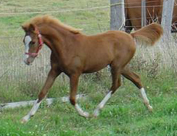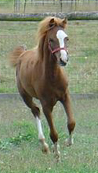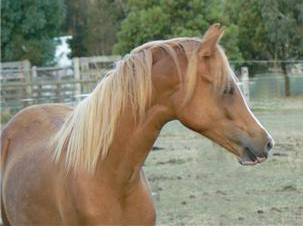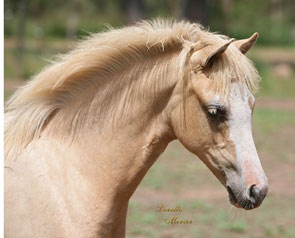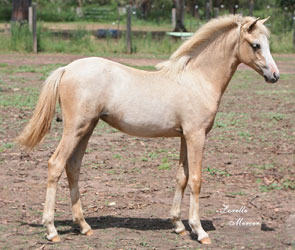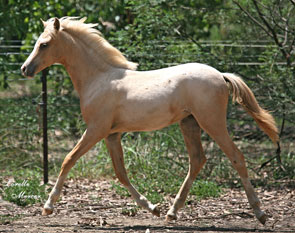 Woranora Chiquita (photos L Mercer)