Chestnut Welsh Section B Mare born 2003


                                                              photos Lorelle Mercer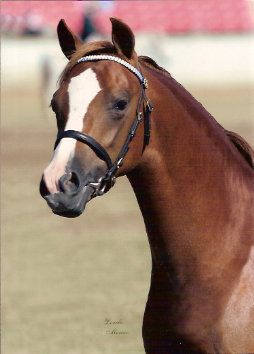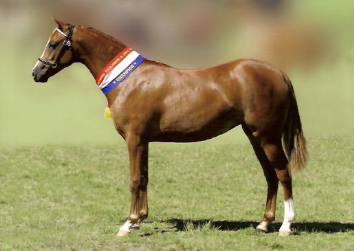 Gift has had an outstanding show career with her wins including Sydney Royal, NSW Foal Futurity, Champion National Stud Pony Show and Supreme Section B NSW All Breeds Youngstock Show.

As a 2yo she stripped her hind leg to the bone and so has had a break from showing. She will be shown again as a senior mare now that her leg has completely healed.

Gift had her first foal in 2007, a very pretty filly. She also adopted Megan's foal when Megan rejected it at birth, raising it together with her foal as her own.

Gift has now been broken in and will be shown under saddle for a while













Downland Mohawk







Downland Warrior (imp)












Downland Moonwalk
Sire:

Imperial Rembrandt













Downland Chevalier







Downland Rejoice (imp)


















Downland Ripple












Weston Neptune







Weston Olympian (imp)












Weston Choice (imp)
Dam:

Woranora Gem












Criban Flare (imp)
                            Progeny

28/10/2007

Woranora Gemini

Chestnut filly by Bamborough Paramount