Chestnut Roan Welsh Section A Mare born 1996














Cui Mi'Lord







Cantref Glory












Criban Glory Bee
Sire:

Waxwing Herod (imp)













Revel Chip







Revel Hetty


















Revel Hipip












Clan Pip







Revel Pye (imp)












Revel Pinup
Dam:

Imperial Nerin












Weston Sport







Imperial Nia (iid)












Cyffylliog Nia Wen (imp)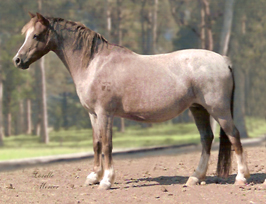 I first saw Nefertiti as a foal at Mark Bullen's Imperial Stud but she was not for sale. She then went to Osory Stud where I next saw her with her first foal, Osory Nymph, at foot. When she again became available for sale in 2004 I purchased her in foal to Weston Park Talisman hoping that she would breed as well for me as her full sister,
Imperial Nerina
, had.
Nefertiti had a lovely palomino filly for me by Talisman and as I had hoped she had an outstanding filly,
Woranora Nia
, by W Mosiac in 2005. She has been mainly bred to W Mosaic ever since, producing consistently well to him.
Progeny bred by Woranora Stud

6/10/04

Woranora Nerys

Palomino filly by Weston Park Talisman
13/10/05       
Woranora Nia
             Black Roan filly by Woranora Mosaic
21/10/06        Woranora Nina            Black Roan filly by Woranora Mosaic

21/10/07        Woranora Neptune     Chestnut Roan gelding by Woranora Mosaic

22/10/08        Woranora Nijinsky      Chestnut colt by Woranora Mosaic

30/10/09        Woranora Nutmeg     Chestnut Roan filly by Woranora Mosaic

17/11/11       
Woranora Nesta
        Palomino filly by Ysselvliedts Golden Boy (NL)
18/11/12        Woranora Nirvana      Chestnut Roan colt by Ysselvliedts Golden Boy (NL)

12/11/13       
Woranora Nefertiti
    Chestnut filly by Woranora Mosaic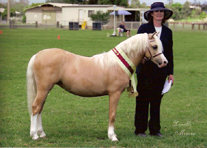 Photos Nerys, Nia, Neptune & Nijinsky (foal) Lorelle Mercer