Black Buckskin Welsh Section A Mare born 2004














Twyford Santa












Menai Silver Spray
Sire:

Woranora Mosaic













Coed Coch Rhadol (imp)












Twyford Santa












Menai Silver Spray
Dam:

Woranora Tiffany












Coed Coch Rhadol (imp)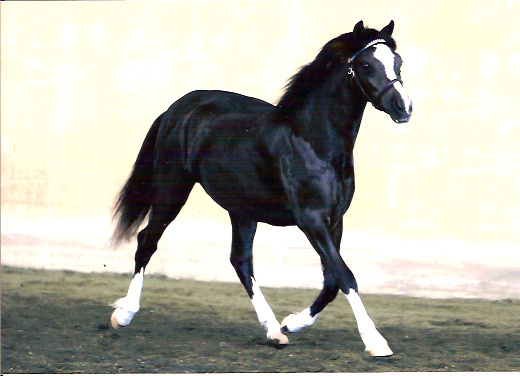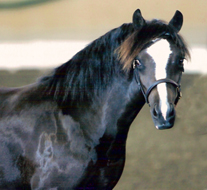 Photo left

Tracey Bavinton

Treacle was the result of taking the gamble and putting Woranora Tiffany to her full brother Woranora Mosaic as I did not want to send Tiffany away to be served.

Treacle has had an outstanding show career being unbeaten in yearling Welsh classes, including amongst her wins 1st & Reserve Champion Filly NSW All Welsh Show. She has continued to be successful with numerous Supreme Championships around Agricultural Shows, winning in the Welsh ring at Sydney Royal and Supreme Champion Buckskin 2009 Sydney Royal.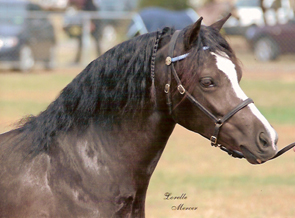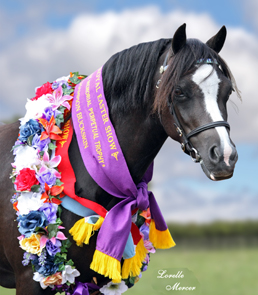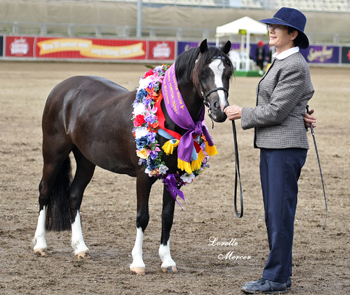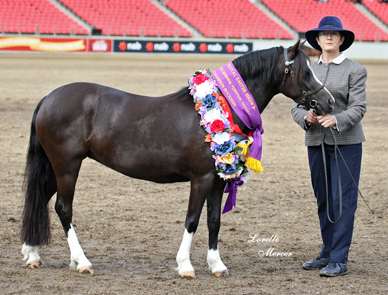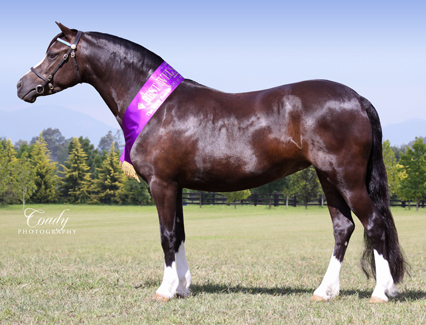 Progeny
8/11/2011

Woranora Truffle

   Palomino filly by Ysselvliedts Golden Boy (NL)
6/8/2013

Woranora Trickery

Smokey Black filly by Imperial Behold
16/8/2014

Woranora Tirion

   Smokey Black filly by Imperial Behold
238/2015

Woranora Trinity

    Smokey Black filly by Imperial Behold
8/9/2016          
Woranora Tia

        Smokey Cream Roan filly by Imperial Behold
7/9./2018           Woranora Theresa

Buckskin filly by Barn Hill Faroah