Chestnut Welsh Section A Mare born 2005                               

Portia is Pandora's first filly (after three colts). She is a full sister to the very successful gelding, W Pendragon and she will be retained.

Portia's first foal was born in 2010 and has more than fulfilled my expectations being a multi Champion winner and winner of the Best Futurty Exhibit award in NSW. Her 2011colt was outstanding and sold to WA where he has already been awarded Champion Welsh Montain Stallion and Palomino at Perth Royal. Portia is proving to be an excelent broodmare having had another very good colt in 2012.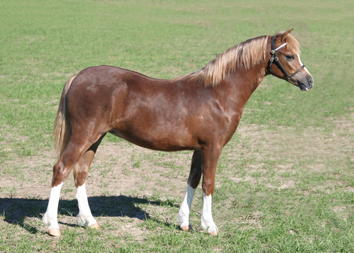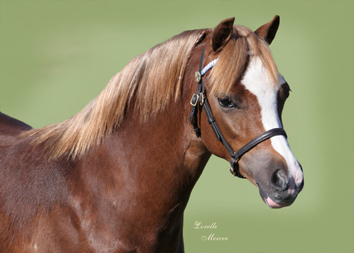 Twyford Santa












Menai Silver Spray
Sire:

Woranora Mosaic













Coed Coch Rhadol (imp)












Twyford Santa












Menai Silver Spray
Dam:

Woranora Pandora
                           Progeny

28/9/2010

Woranora Phoebe 
         Chestnut Roan filly by Imperial Behold
9/10/2011

Woranora Paparazzi
        Palomino colt by Ysselvliedts Golden Boy (NL)
27/10/2012       
Woranora Penzance
       Palomino colt by Ysselvliedts Golden Boy (NL)
13/8/2014

Woranora Parisienne      Chestnut Roan filly by Imperial Behold
6/9/2015

  Woranora Passion

  Palomino filly by Imperial Behold